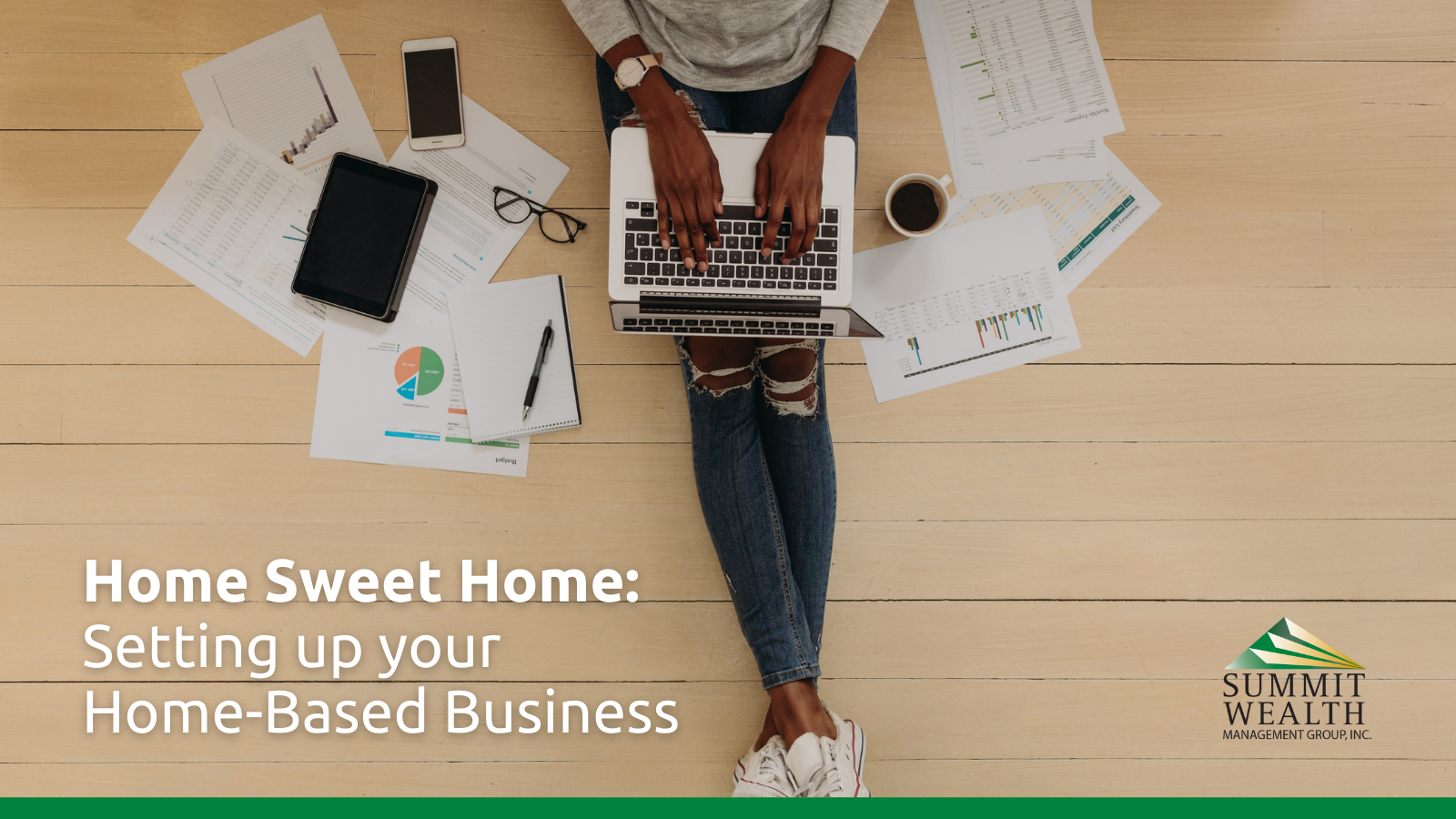 Almost half of all small businesses are run from home. That's a total of about 15 million home-based businesses in the U.S.1 If you're considering starting your own home-based business, you may be in good company. Setting up a business from home may mean more than just hooking up a printer or ordering business cards. Below are a few steps to take when setting up your home-based business.
Decide Your Business Structure
From S Corporations to sole proprietorships to Limited Liability Corporations (LLCs), there are more than a half-dozen different ways to legally structure your home-based business.2 And there's no one-size-fits-all approach. The best structure for your business depends on your assets, your projected income, and any type of legal liability your business might expose you to. It's a good idea to discuss your business structure with your financial professional to ensure that you are factoring in all aspects of the process.
Purchase Supplies and Inventory
One of the advantages of a home-based business is the relative lack of overhead. Instead of paying rent for an office or purchasing a manufacturing space, you may be able to take advantage of a property you already own. However, it may be easy to inadvertently increase your overhead costs by over-buying the supplies and inventory you needed. You may want to stick with the basics—computers and printers, bookkeeping software, and perhaps a dedicated phone line—until you've been in business for a few months and have a better idea of the ebb and flow.
Investigate Insurance Options
It's important for your small business—and your personal assets—to be protected. Your homeowner's insurance policy may not extend its coverage to a home-based business without a special rider or exception. You don't want your first indication of non-coverage to be after you need to make a claim. Your insurance agent should be able to inform you what your current policies cover and (in conjunction with your financial professional) review your potential risks to see what additional coverage is needed.
By taking these steps early in the process, you may be in a much more organized position to run your home-based business. Instead of scrambling for financial information at tax time or worrying about a potential insurance claim, focus on bringing in clients and putting in the hard work to build your business.